AlumierMD is a true professionally-dispensed medical-grade skincare brand dedicated to the latest advancements in Clean Science, and delivering therapeutic outcomes for patients presenting an array of skin conditions and concerns.
AlumierMD is founded on three core values:
CLEAN: Products created are socially responsible, clinically tested and free from over 1,300 substances banned by the E.U., F.D.A and Health Canada. This is their commitment to Clean Science.
CORRECTIVE: Their scientists select cutting-edge, medical-grade active ingredients in concentrations that increase product efficacy. Clinical testing ensures exceptional results in correcting a variety of skin conditions and concerns.
COMMITTED: Alumier MD is a true physician-dispensed skincare brand that believes in the power of their professionals. They understand that the most effective route to skin health is a 360-degree approach, involving treatment plans and homecare products delivered with the expertise of a trusted professional.
Dye Free, Paraben Free, Sulfate Free, Phthalate Free, Animal Cruelty Free, Artificial Fragrance Free, Chemical Sunscreen Filter Free
Contact our office for a consultation and the ability to gain access to their amazing product line!
EyeConic Collection
The AlumierMD EyeConic collection features two essential products made specifically for the eye area.
Award-winning AluminEye™ is a moisturizing eye cream formulated with a blend of specialty peptides that diminish the appearance of fine lines, dark circles and puffiness.
Retinol Eye Gel is formulated especially for the delicate eye area and contains a pure, gentle and cutting-edge microencapsulated retinol that firms, tightens and strengthens the skin, reducing the appearance of fine lines and wrinkles.
AluminEye and Retinol Eye Gel may be purchased individually.
Eye Rescue Pads
These refreshing gel pads help reduce puffiness and fine lines around the delicate eye area. Moisturizing and brightening ingredients shield skin against moisture loss while helping to reduce blotchiness and even out skin tone.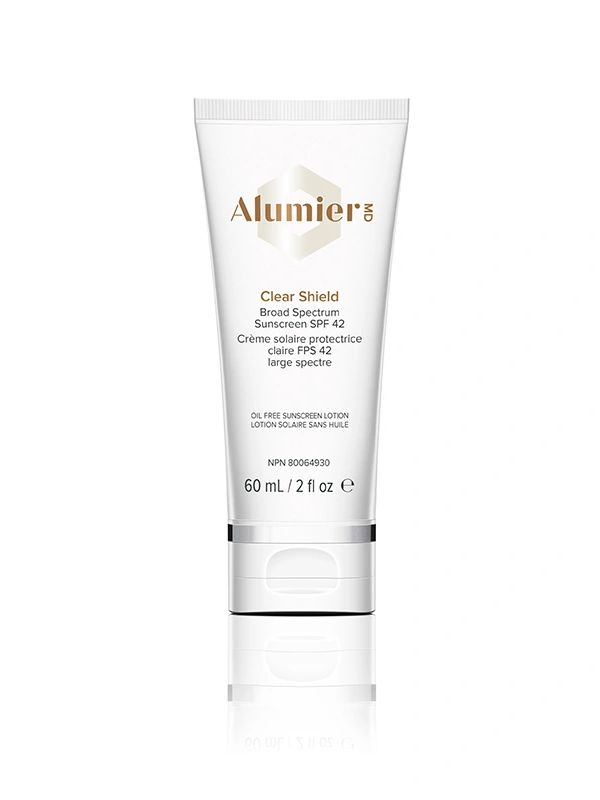 Broad Spectrum SPF
We all know the importance of sunscreen to protect our skin. That is why Alumier MD created several Broad Spectrum Sunscreens that cater to different skin types, and are light enough to be worn daily.
Moisturizers
The Alumier MD product line contains six different moisturizers to cater to every skin type and condition.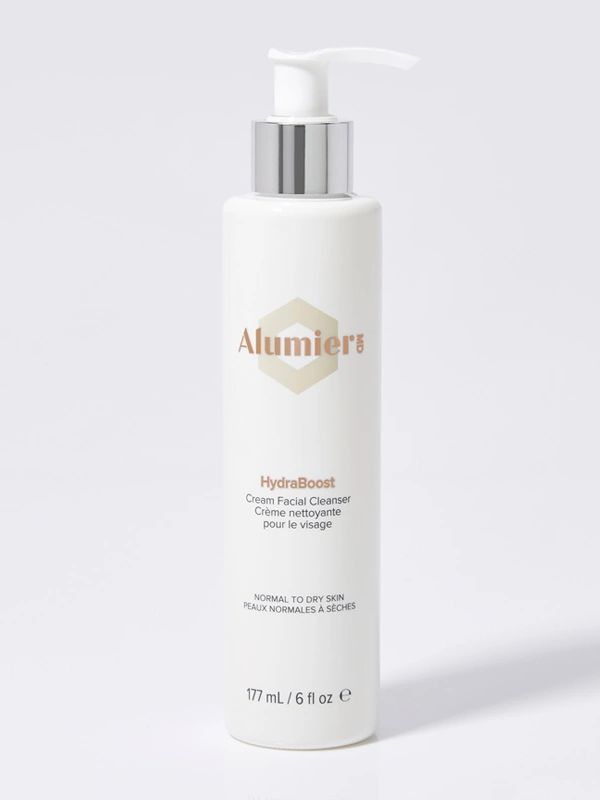 Cleansers
Alumier MD offers four different cleansers to cater to every skin type and condition.
HydraBoost: a smooth, hydrating pH-balanced creamy cleanser that delicately removes impurities, excess oil and makeup. Best for dry skin types.
Purifying Gel Cleanser: created with oily and combination skin in mind, this is a pH-balanced foaming cleanser that gently and effectively cleanses skin by removing impurities and excess oil, leaving it supple and smooth.
SensiCalm: created for dry, sensitive skin, this is a smooth, hydrating cleanser that delicately removes impurities and excess oil while calming skin.
Acne Clarifying Cleanser: deep-cleanses pores and calms skin for a clearer complexion. Salicylic acid penetrates pores to help control blemishes and allow skin to heal. Best for oily or combination skin that is acne prone.
Essentials
Alumier MD offers several essential products to keep you skin looking and feeling its best.
EverActive C&E Peptide is an award-winning, high-strength vitamin C and vitamin E serum that reduces the appearance of fine lines and wrinkles, revitalizing skin. The antioxidants, vitamin C and vitamin E, neutralize free radicals while vitamin C and MATRIXYL® Synthe'6® strengthen and brighten skin.
Visit our office to learn what other essential products they offer.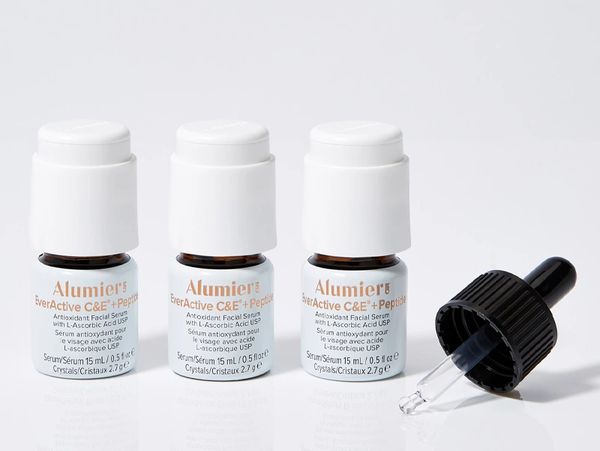 Targeted Serums and Exfoliants
Alumier MD offers several serums and exfoliants that are sure to keep your skin looking healthy and radiant.
Vitamin Rich Smoother spotlights the synergistic antioxidant duo of 15% vitamin C (USP grade L-ascorbic acid) and vitamin E (USP grade tocopherol) to brighten and revitalize the look of the skin. This formulation is the perfect base for makeup. Its silky consistency evens out skin texture, minimizes the appearance of fine lines and wrinkles, and leaves skin looking and feeling smooth.
Visit our office to learn more about these products.
Visit Our Location
Find us on Provincial Road, right next to our sister practice, Sports Vision Windsor.
Our Address
1350 Provincial Rd.

Windsor

,

ON

N8W 5W1
Hours of Operation
Monday

:

10:00 AM

–

6:00 PM

Tuesday

:

11:00 AM

–

4:00 PM

Wednesday

:

10:00 AM

–

6:00 PM

Thursday

:

12:00 PM

–

5:00 PM

Friday

:

9:00 AM

–

5:00 PM

Saturday

:

By Appointment

Sunday

:

Closed
Book Appointment
Our Brands
Discover frames that complement your style, capture your essence, and accentuate everything that makes you unique.
Whether you're simply elevating your look or looking to make a statement, we have the perfect pair of frames to make it happen.