Personalized Eye Care Experiences
Everything we do at MB Optometry is focused on providing you with comfortable, rejuvenating experiences for all your eye care needs.
Get to know a little more about our team, or see us in action today when you book an appointment.
Book Appointment
Meet the Doctor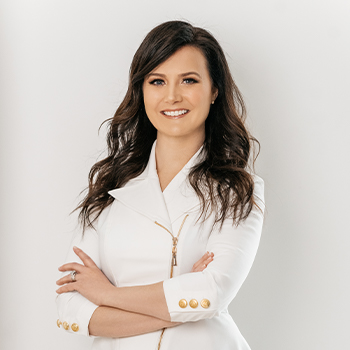 Dr. Melissa Bussey, OD
Dr. Bussey was born and raised in Windsor, ON. She graduated from Holy Names Catholic High School before attending Wayne State University in Detroit, MI. Although it is typical for students to complete a 4-year undergraduate program before attending optometry school, Dr. Bussey applied to the program a year early, without a bachelor's, and was accepted into the Illinois College of Optometry (ICO). It was there that she received her bachelor's degree after 2 years and her doctorate after 4.
Through ICO, she received extensive training at the college and numerous sites across the United States. During her rotation at the Illinois Eye Institute, she received in-depth training in pediatrics, binocular vision, vision therapy, and sports vision. In addition, she gained further experience in treating and managing ocular diseases.
From there, she travelled to Mount Dora, FL, to work with optometrists and ophthalmologists, providing pre- and post-operative management for patients with cataracts and retinal disorders. It was here that she was also included in several surgical procedures.
Dr. Bussey then rotated through the Detroit Veterans Affairs Medical Center, where she gained further experience in treating and managing ocular disease.
Her last rotation was through Kresge Eye Institute in Detroit, where she gained extensive experience in fitting cosmetic and specialty contact lenses (for conditions such as keratoconus, pellucid marginal degeneration, and severe dry eye) and further knowledge in ocular disease. At the end of her rotation, she was requested by the institute to stay on as an optometrist. She went on to become the director of optometry and sole optometrist working with 19 ophthalmologists. At the institute, she was responsible for primary care services, contact lens fittings, ER walk-ins, and the treatment and management of ocular diseases. Since then, she has served as an adjunct faculty member to several optometry schools and was responsible for the further development of their students.
Dr. Bussey exposes many students to fitting contact lenses (both cosmetic and specialty) and ocular disease management for the first time. In addition, she lectures and assists in the training of ophthalmology residents rotating through the site.
Two years after graduating, Dr. Bussey decided to take the Canadian board exams and became licenced to practise in Canada. She maintains her licence in both countries and continues to practise in both.
Throughout her career, Dr. Bussey has had the opportunity to work with amateur and elite athletes in both the NHL and NBA, and has served as a consultant for the MLB. Whether it be comprehensive eye exams, urgent care appointments, or sports vision training, she has been entrusted with the maintenance of ocular health and visual performance of athletes across the sports landscape. For her work in sports vision, Dr. Bussey was recently appointed a board position of the International Sports Vision Association.
Dr. Bussey graduated in 2011, and since then, she continues to attend several conferences and seminars each year to stay up to date on the latest in medical trends and sports vision.
Meet the Team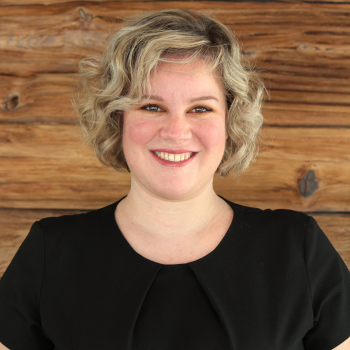 Meghan Renaud
Meghan was born and raised in Windsor, Ontario. She has over 17 years of customer service experience, and loves assisting patients find their perfect frame and lenses. She is dedicated to providing each and every patient with exceptional service, and ensuring they feel valued, understood, and noticed. Outside of work, she enjoys spending time with family, cooking, and baking. If you are lucky, you may experience one of her incredibly delicious creations when you visit our office!
More than Eye Care
With the help of our passionate team, comprehensive technology, and full-scope eye care services, we get to the heart of your vision and eye health concerns. We use personalized strategies to help you get the most out of your vision.
Whether we're fitting you for contact lenses, addressing uncomfortable dry eye symptoms, or managing a particular eye disease or condition, you can always turn to MB Optometry for help.
A Message from Dr. Melissa Bussey
"It is extremely important to me that everyone has a positive and relaxing experience with us during their visit. That is why I took such care in designing our office, choosing the right team, and selecting only products that meet the highest standards of eye care.
Our office design provides a relaxed atmosphere and does not feel like a typical doctor's office. Sit and talk with us at our community table, or relax in one of our comfortable chairs. We want you to feel at ease, and we understand the anxiety that some people experience even just thinking about eye exams. I have a remarkable team that I know you will fall in love with. They are as passionate as I am in providing the best service and experience for our patients and will stop at nothing to ensure you feel welcomed and taken care of.
I have been passionate about bringing in only frame lines and lens designs that I have seen and inspected in person, to ensure our patients are receiving and wearing the highest quality products they deserve.
I am beyond excited to offer my expertise in eye care to Windsor and its surrounding area. I cannot wait for you to experience our practice, and look forward to seeing you."
–Dr. Melissa Bussey, Owner | Optometrist
Experience MB Optometry
Get the help you deserve when you book an eye care appointment with us today.
Book Appointment
Visit Our Location
Find us on Provincial Road, right next to our sister practice, Sports Vision Windsor.
Our Address
1350 Provincial Rd.

Windsor

,

ON

N8W 5W1
Hours of Operation
Monday

:

10:00 AM

–

6:00 PM

Tuesday

:

11:00 AM

–

4:00 PM

Wednesday

:

10:00 AM

–

6:00 PM

Thursday

:

12:00 PM

–

5:00 PM

Friday

:

9:00 AM

–

5:00 PM

Saturday

:

By Appointment

Sunday

:

Closed
Book Appointment
Our Brands
Discover frames that complement your style, capture your essence, and accentuate everything that makes you unique.
Whether you're simply elevating your look or looking to make a statement, we have the perfect pair of frames to make it happen.